Compare car insurance quotes online
to get the lowest rates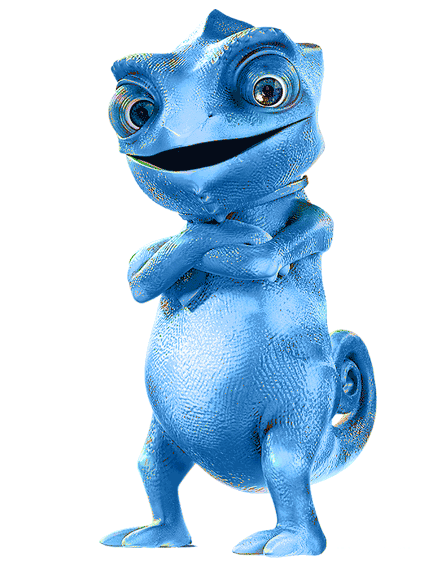 Car Insurance in Luxembourg
Car insurance must have compulsory third party cover to compensate for damages caused by the insured vehicle.
Injuries and material damages suffered by the driver at fault are still excluded; while injuries suffered by their family members are covered by their own insurance.
The purpose of additional legal cover is twofold: Legal cover defends the insured in civil and criminal proceedings and makes it possible to bring action against the person at fault in the event of an accident.
Fire, theft, glass breakage and animal damage coverage are usually sold as a package called 'mini-casco'
Fire insurance covers both fires and burnt out wiring.
Theft insurance protects the vehicle against destruction or damage following a theft or attempted theft. With the exception of glass headlights, glass breakage insurance covers all the glass parts of the vehicle including any embedded antennas and heating elements.
'Casco' (as it's known in Luxembourg) or comprehensive vehicle damage insurance protects the insured vehicle against any material damage the vehicle may suffer regardless of whether the driver is at fault or not.
Vehicle occupants' insurance is an accident insurance for the occupants of the vehicle for which the capital paid in the event of an accident is fixed when the insurance is bought. The amounts paid in the event of a road traffic accident are added to the amount paid by the third party insurance.
Drivers' insurance is an accident insurance specially designed for the driver of the vehicle who is excluded from claiming on his own third party insurance. This insurance is valid regardless of who's at fault in the accident. The compensation paid is only fixed after surveying the damage.
Baggage insurance covers luggage carried in the vehicle provided it is hidden from view when parked.
The most frequent claims are:
collisions between two vehicles due to speeding, alcohol abuse and refusal to give way;
vehicle theft
How do I find the cheapest car insurance rates?
TopAssur is the only insurance comparison site in Luxembourg and we make it simple – just fill out our car insurance form in less than 1 minute with your driver details (vehicle make and model, etc.), and then we'lll find and rank the cheapest car insurance rates available to you.
Once you've selected your quote, you'll be able to speak directly with an insurance agent who'll help you with your rate with the insurance company and get set up with your new policy. Comparing car insurance has never been quicker or easier.
What is the excess for a young driver?
People who have had their license for less than 2 years are considered young drivers.
When a young driver with third party cover is involved in an accident an excess will apply. This excess can be waived for an additional premium.
This excess does not apply to those with 'CASCO' (comprehensive) cover
How much is the excess?
Third party cover has no excess
With 'casco' (comprehensive) insurance the excess can vary between insurers, for example:
– excess for a recent license: 2.5% of the list price of the vehicle depending on the maximum and minimum applied by the insurer
– excess for alcohol abuse (between 0.8 and 1.2 g/l) 2.5% of the list price of the vehicle depending on the maximum and minimum applied by the insure
– policy excess of 3% of the list price of the vehicle, which depending on the policy chosen could be zero.These can accumulate.
How does the bonus/malus system work?
Luxembourg car insurance has a system of no-claims bonuses, known as the Bonus-Malus system: annual rates increase if a claim is made when an accident is the driver's fault; if the driver has no accidents the rates will decrease.
All new drivers start at a premium level with a certain number of points that correspond to a full price premium. Each year the cost of the insurance will be adjusted:
In the event of a claim, the level increases by three points
If there are no claims made in the year, the level will decrease by one point
The maximum amount of no-claims bonus is 55 percent.
A no claims bonus accumulated abroad can be transferred to a Luxembourg insurance company. The person will need to obtain a certificate from their insurance company stating the amount of no-claims bonus they have.
Am I covered if I have an accident abroad?
Third party insurance is valid in most European countries. A summary of all the covered countries is found on your green card. If in doubt, contact your insurer.
Am I insured when I rent a car?
A hired car is not covered by your everyday car insurance. Car hire companies can offer you car insurance for the duration of the rental.
What do I do if I am in an accident with an uninsured driver?
In the Grand Duchy of Luxembourg you will speak directly to your insurer. If you have taken out a comprehensive 'casco' insurance your insurer will compensate you for any damage and take action against the driver at fault. With comprehensive 'casco' insurance some insurers offer you a replacement vehicle while your car is repaired.
When abroad you talk to the office stated on your green card.
Some insurers are available 24/7 to help you. In all cases it is necessary to complete an accident report or to call the police if appropriate.
---
Is it true that a red car costs more to insure?
---