While previously only a theory exam was necessary to obtain a scooter licence, since last week seven driving lessons are necessary to be allowed to ride a 50ccm bike.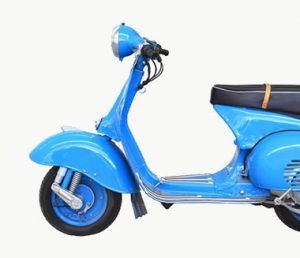 Teenagers from the age of 16 can apply for the so-called AM licence, with minors needing a signature of a parent or legal guardian. They then have to take 12 hours of riding  theory followed by an exam.
While previously this was enough to be issued the licence, since August 10, applicants have to take seven driving lessons, although there is no practical test at the end.
Anyone already in possession of an AM licence is exempt from this regulation. Only aspiring scooter drivers who applied for an AM licence after August 10 or who had yet to complete their theory exam by that date will need to take the driving lessons.
The changes could lead to some delays, as many driving schools will have to buy new scooters to give lessons. Saying that they were surprised by the changes, driving schools are usually also short-staffed over the summer, with many teachers on holiday. It could therefore take a while for students to be able to take their lessons. The licence will also become more expensive as a result of the added lessons.
Drivers in possession of a B licence (for cars) continue to be eligible to drive 50ccm bikes without any additional training.
Separate from the AM licence, teens can also apply for the A1 licence (up to 125ccm) from the age of 16, which requires a theory exam and 16 driving lessons plus a practical test. Minors in possession of an A1 licence can continue their training to obtain an A2 licence.
From the age of 18, applicants can skip the A1 licence and go straight for the A2 permit (35kW), which includes a two year probation period during which a safety training needs to be completed at Colmar Berg.
A full A motorcycle licence can only be obtained from the age of 20, following the successful completion of the A2 probation period, and it is necessary to have previously obtained the A2 permit.