Find travel insurance before you take off to parts unknown
Why compare travel insurance?
Business travel, vacation or study trip … it is essential to take out insurance for a trip abroad. Although this coverage is not usually mandatory, it is an ideal companion in your international travel. Currently, only 4 destinations require a travel insurance certificate to obtain a visa: China, Russia, Algeria and Cuba. With travel insurance, you have coverage to deal with any inconvenience encountered during your journeys and during your stay. To find the insurance adapted to your movements outside Luxembourg, use topassur , which helps you to find the right contract at the best price.
Travel Insurance Coverage
Although each trip abroad is different, travel insurance policies offer a range of similar guarantees that you can subscribe to according to your needs. To deal with your possible health concerns, these guarantees cover:
Assistance or repatriation in the event of illness, injury or accident;
Reimbursement of medical and hospital expenses;
Death or disability following an accident abroad.
Travel insurance also includes logistical assistance for:
Renting a vehicle on site;
The cancellation of a ticket;
Theft, loss or destruction of your baggage, personal property, identity documents;
The reimbursement of lawyers' fees and the advance of criminal sureties abroad.
Before going on a trip, be sure to have the right insurance in your luggage.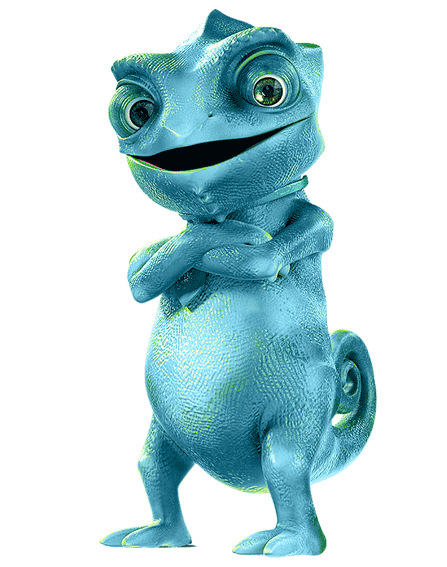 Why you need travel insurance
In this day and age, you just don't know what's around the corner when you're far from home – whether it's a mega virus, or a stolen wallet.
We'll give you three definitive reasons why you need to get travel insurance every time you travel.
To protect yourself (and loved ones) from huge expenses
Anyone who's been sick on their holiday remembers the feeling of frustration as they waste their trip in bed. Imagine the additional agony if you also owed thousands of euros in medical bills.
The International Federation of Health Plans detailed the cost of staying in hospital for one day in various countries.
United States of America: $5,763.58
New Zealand: $3,344.30
Australia: $1,756.06
Argentina: $942.47
Spain: $645.77
Consulates around the world dealt with an alarming number of incidents between 2014/15 for travellers running into difficulties during their trip; things like arrests, hospitalisations, repatriation (i.e. being returned home), thefts, assaults, etc
Perhaps most alarmingly, many even die overseas every year, and it can cost 20,000+ to bring them home.
All this illustrates the point that getting sick or injured overseas can be a costly exercise.
It just goes to show that beyond healthcare expenses, travel insurance helps pay for the unexpected.
How much does travel insurance cost?
Travel insurance costs as much as you'd like it to cost. What you'll pay varies, depending on various factors, which we've detailed below:
How old the traveller is, and the age of any dependents
Any pre-existing medical conditions
Extras, such as cover for winter sports, or golf
How long you're travelling, and when you're leaving
Where you're travelling to
Which insurer you've opted to buy a policy from
The level of cover you hold (ranging from basic to comprehensive)
Whether you're only insuring yourself, or others as well
Let's say you're travelling alone, on a single trip overseas to Spain. You leave July 1st, and get back July 31st (beautiful weather this time of year). You were born 01/01/1985. We looked at all the policies in our comparison service as of the 29th of June, 2016. Out of 27 basic travel insurance policies, the average cost was roughly 100 euro. They varied from about 62 to 181.
The above only goes to prove our earlier point: the cost of your insurance will vary drastically depending on who you are, and what you're doing. Things like 'ski cover' tended to be premium options that cost a little more, while no frills cover was pretty affordable.
Common travel claims
Most travel claims fall into one of a few key areas. We detail those below, and try and outline how you can get the best result if claiming.
Stolen or lost property
One insurer estimates that 1 in 3 travel cover claims are because of theft of personal property.   Just how big of a problem is theft overseas? In 2014-15, consular services provided assistance to
1,066 victims of theft.
2,621 reported stolen passports, and
211 people who needed emergency financial assistance (usually a loan of about 150 euro
Comparative to the millions of people travelling overseas, these numbers aren't extremely high. However, they comprise a small amount of reported incidents for a surveyed group only. And it just goes to prove that anything can happen on your trip.
Just look a little further abroad; one publication states that roughly 400,000 tourists are victims of pick pocketing every day.
Health issues and injuries
Another travel insurer stated that 2 in every 5 insurance claims for Bali travellers was for medical care. Is this a problem elsewhere in the world? Absolutely!
648 people died from illness or natural causes,
168 died in accidents, and
64 were murdered.
Getting sick or injured is one unpleasant reality of travelling. Your body, likely jetlagged and not used to its foreign environment, can be susceptible to all manner of unknown ailments, and injuries can occur when you're dealing with unfamiliar territory.
Claims related to illnesses and injuries are denied all the time, for reasons that will probably not surprise you.
Riding around on mopeds isn't explicitly prohibited under travel insurance policies, but doing so without a proper license, or without head protection, will mean you cannot claim.
Even more damning is when people get injured while under the influence of alcohol or drugs. Doing so will mean your insurer will deny paying out any claims.
Other common exclusions include treatment for an undisclosed pre-existing condition, and getting sick because you failed to get vaccinated before you left.
Delays and cancellations
Another insurer has previously stated that a quarter of their insurance claims are due to cancellations of travel.6 Why is this such a significant problem?
If you invest a lot of money on your trip, only to have it squandered by a flight that never leaves the runway, travel insurance may help you claim back some of that lost cash if (for example) you owe a tour operator cancellation fees.
Who needs travel insurance?
What kind of person requires a travel insurance policy? Here's a quick test:
Can you afford to pay thousands of dollars in medical expenses in the event you're in a serious accident?
Are you comfortable paying your own rental car excess in a crash?
Could you let go of the fact that your stolen or lost belongings are gone for good, and you won't be compensated?
We highly recommend you take out the right travel insurance. While there's no doubt it's an integral purchase for your travels, there's absolutely no reason for you to buy a lemon of a product when there are so many great options out there.
And yes, not every travel insurance policy covers all three dot points outlined above, but many of them do.
One thing to look out for is travel insurance that covers who you are, and what you're doing on your trip. We've detailed some examples below.
Adventurers/backpackers. Fancy yourself as a bit of a Bear Grylls type? If the wild world calls to you, then you should at least make sure your travel insurance covers you for certain costs, even if it won't cover you for dangerous activities.
If you're taking your family across the seas, your chances of running into trouble immediately multiply. You have more belongings to insure, more bodies that could fall ill, and potentially a more expensive policy to pay for. There's lots of ways to come out ahead when looking for cover for the whole family.
Pregnant women. Some may automatically think, 'There's no way pregnant women can get travel insurance.' Well, you'd be wrong! Most women will not have issues getting insured, depending on how far along they are, and whether or not they've had complications with the pregnancy.
Seniors cover. Older people have more of an opportunity to travel and explore than they ever have in their lives. Do they present a great risk to insure, and is this reflected in a more expensive travel insurance policy? The answer is…not necessarily, but there may be additional hoops they need to jump through prior to departure.
Students. Younger people are keen to explore and experience new things, which lends itself well to any would-be world traveller. They needn't worry about cost, as there are plenty of great value travel insurance policies well-suited to their age group.
Cruise cover. Maybe you're not looking for an adventure on mountain peaks and rainforest floors…maybe you just want to lay by the pool for a couple of week and read a nice book! Your travel insurance needs don't disappear when you board a cruise ship…they just change.
Common travel insurance exclusions
Let's look at the big three common exclusions that would bar you from getting money back in a travel insurance claim
Theft of unattended luggage. A Financial Ombudsman tells the cautionary tale of someone who leaves their luggage unattended in a bus terminal while greeting family members. The luggage, valued at a very upsetting 15,000 euro , was stolen and their insurance claim was denied. Why? Because they left it unattended in a public place.2 Harsh, but fair.
Poor health of the traveller. Anyone with a pre-existing medical condition needs to heed this advice: get a medical check up well before your trip, and make sure your insurer knows about it. If you hide it, or neglect to tell them, you run the very real risk of not being able to claim on medical expenses in the event you fall ill.
Self-inflicted injury. The general rule is that if you knowingly put yourself in danger, you run the risk of not being able to claim on your insurance. Good luck getting covered for parkour, for example, or injuries suffered while under the influence of drugs and alcohol. One exception to this (depending on the insurer) is if you are trying to save a human life. Generally, however, taking part in reckless, or high risk activities or behaviour will not be favoured by your travel insurer.
Other common exclusions
SmartTraveller tells the story of a young woman who has her drink spiked in a nightclub in Bali. She required hospitalisation, but because she was drinking underage in Bali, she was denied her claim for medical expenses.
It acts as another example of why some people don't get covered when they claim. Here are a couple of other exclusions that stop people from claiming.
You were compensated elsewhere (i.e. by the tour operator, airline, etc.)
You broke the law.
You knowingly travelled to a country with an active travel warning.
Your claim is the result of an incident involving war, invasion, revolutions, etc.
You weren't licensed to drive a certain vehicle, or wearing the appropriate head protection.
Your plans were delayed due to a terrorist attack (you should still be able to claim for unexpected medical expenses, however).
Your hotel/tour operator has gone broke.
You were injured while partaking in winter sports (typically you'll need to pay extra for this).
You got sick because you didn't get inoculated / vaccinated before leaving home.
You went scuba diving without a license.
You failed to report a theft within a certain timeframe to the police/your airline/your hotel and your insurer (usually 24 hours).
---
The devil is in the details, make sure to check for exclusions particularly when travelling to the USA or Japan
---